Welcome to Merrimack's Outdoors!
Important Notice:

*Please note, hunting season begins September 1, 2023. Before enjoying a property make sure to confirm if hunting is permitted. It is recommended that you and your pet(s) wear blaze orange on any properties where hunting is permitted.
Enjoy the Properties but respect the land and your neighbors...
As you venture into our properties, please remember to:
Follow the State's guidance on COVID-19 as it may apply.
Respect and allow others to pass you on the trails.

If the parking lot is full, please don't create parking places and simply come back another time.

Creating "new" parking spaces creates maintenance issues, impedes the access of emergency vehicles, and lessens the beauty we are all trying to enjoy.
Respect the neighbors of our properties and don't park them in, park on their land, block driveways or mailboxes, or leave trash behind.
Lastly, don't over exert yourself.

Need a map for one of our major properties, we have them and they are all new and updated. The work was done by the GIS department at the Nashua Regional Planning Commission. Hardcopies of the maps are available at the trail kiosks. For digital copies, click on one of the following links: HHNP, GW, WCF, Wasserman.

We are looking for pictures. We are expanding the gallery pages on our website and pictures from all of you enjoying our properties will make this fun for everyone who visits our website. Upload your photos on the News page.
To see the business side of the Commission (agendas, minutes, etc.) please visit us on our Town webpage. This is where you will find our sub-committee business information as well.
Note: This site was designed for us by Wetherbee Creative.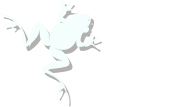 We are looking for new members of the Merrimack Conservation Commission. The commitment is simple and you don't have to have experience, just a desire to serve your Town and get involved with the Conservation's business. See the Town Volunteer webpage for more details. If you are interested in volunteering on one of our sub-committees that help us with the oversight and management of Conservation Area's, please Email us.