What's New?
The Merrimack Conservation Commission welcomes you to the Outdoors!
2019 Seedling Give-Away - May 11, 2019
From 9am to 1pm or while supplies last!
This is our 19th annual seedling giveaway. It is open to Merrimack Residents only. As in years past, the Giveaway will be at Currier Orchards - 9 Peaslee Road.
The Commission is again very thankful to the Currier family for letting us their place of business for this community event. Details on the types of plants available can be found on this year's flyer.
Information on how to care for your seedlings and about the different types we have this year can be found here.


Need a map for one of our major properties, we have them and they are all new and updated. The work was done by the GIS department at the Nashua Regional Planning Commission. Hardcopies of the maps are available at the trail kiosks curtesy of Papergraphics. To see them quickly, just click on the next links: HHNP, GW, WCF, Wasserman.
We are looking for pictures. We are expanding the gallery pages on our website and pictures from all of you enjoying our properties will make this fun for everyone who visits our website. Use the information on the bottom of the News page to send us (upload) your pictures. Its fast and easy!
If you ever want to see the business side of the Commission (agendas, minutes, etc.) please visit us on our Town webpage. This is where you will find our sub-committee business information as well.
Please take a moment and email us or use our "Stay in Touch" page to let us know what you think of our web site.
Note: This site was done for us by Wetherbee Creative.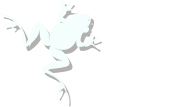 We are looking for new members of the Merrimack Conservation Commission. The commitment is simple and you don't have to have experience, just a desire to serve your Town and get involved with the Conservation's business. See the Town Volunteer webpage for more details. Thanks! You will feel rewarded. We have available spots on our sub-committees that help us with the oversight and management of the Horse Hill Nature Preserve, Grater Woods, and Wildcat Falls Conservation Area. Email us if you want to make a difference.