What's New?
The Merrimack Conservation Commission welcomes you to our updated website. We want to thank Wetherbee Creative for refreshing our website and making it more mobile friendly.
Over the coming months we will be updating the maps for our major properties in partnership with the Nashua Regional Planning Commission, adding content and new relevant information on our properties, and bringing you new pictures that we hope many of you will send our way.
Please take a moment and email us or use our "Stay in Touch" page to let us know what you think of our new design along with sending us any suggestions on how to make the site work better for you.
On the serious side, it is winter outside so please dress appropriately for the weather and wear good shoes with extra grip, as some of the trails can get icy.
Enjoy the new look and feel and more importantly; enjoy our shared outdoors even more! .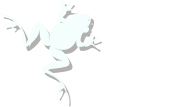 We are looking for new members of the Merrimack Conservation Commission. The commitment is simple and you don't have to have experience, just a desire to serve your Town and get involved with the Conservation's business. See the Town Volunteer webpage for more details. Thanks! You will feel rewarded. We have available spots on our sub-committees that help us with the oversight and management of the Horse Hill Nature Preserve, Grater Woods, and Wildcat Falls Conservation Area. Email us if you want to make a difference.