What's New?
The Merrimack Conservation Commission welcomes you to the Outdoors!
Important Notice:
New Hampshire starts its annual Deer hunting season with various forms of firearms on October 24th and it runs through December 6, 2020. While this is not the only hunting season, it is the most popular.
Hunting is allowed on many of our properties.
Review our property information to know which properties are open to hunting and which are not.
Be sure to wear hunter orange or similar brightly colored clothing when on our properties from now through December 6th.
And, don't forget to put orange on your dogs when on our properties to avoid an unfortunate accident. Especially if your animal is not on a leash.
More information on hunting dates can be found on the NH Fish and Game webpages and as well as information on hunting safety.
Enjoy the Properties, but respect the land and your neighbors...
We are living in unusual times. As you venture into our properties, please remember to:
Keep your social distance, allow others to pass you on the trails, talk from a distance, respect someone who may seem reluctant to socialize.
If the parking lot is full, please don't create parking places and simply come back another time.

It creates maintenance issues, impedes the access of emergency vehicles, and lessens the beauty we are all trying to enjoy.
Please respect the neighbors of our properties and don't park them in, park on their land, block driveways or mailboxes, or leave trash behind.
Lastly, don't over exert yourself or take a trail that might challenge your physical abilities. Our first responders are people too and we want to limit their exposure as well.
Stay Safe!
They are still out there!
While it may be cooler or down right cold at times, you need to be diligent to protect yourselves from the different insects that want to get close to you. Learn how to protect yourself from ticks and mosquitoes, by following this useful information from Consumer Reports and the Centers for Disease Control.
Need a map for one of our major properties, we have them and they are all new and updated. The work was done by the GIS department at the Nashua Regional Planning Commission. Hardcopies of the maps are available at the trail kiosks curtesy of Papergraphics. To see them quickly, just click on the next links: HHNP, GW, WCF, Wasserman.
We are looking for pictures. We are expanding the gallery pages on our website and pictures from all of you enjoying our properties will make this fun for everyone who visits our website. Use the information on the bottom of the News page to send us (upload) your pictures. Its fast and easy!
If you ever want to see the business side of the Commission (agendas, minutes, etc.) please visit us on our Town webpage. This is where you will find our sub-committee business information as well.
Please take a moment and email us or use our "Stay in Touch" page to let us know what you think of our web site.
Note: This site was done for us by Wetherbee Creative.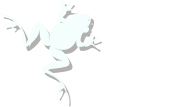 We are looking for new members of the Merrimack Conservation Commission. The commitment is simple and you don't have to have experience, just a desire to serve your Town and get involved with the Conservation's business. See the Town Volunteer webpage for more details. Thanks! You will feel rewarded. We have available spots on our sub-committees that help us with the oversight and management of the Horse Hill Nature Preserve, Grater Woods, and Wildcat Falls Conservation Area. Email us if you want to make a difference.